In the midst of the COVID-19 crisis, America Forward Coalition organizations are working tirelessly to connect students, families, educators, workers, elected leaders, and advocates with critical tools, information, and resources.  Every week, we'll be highlighting a few examples of the vitally important work being done by the members of the America Forward Coalition. If your organization has resources, an announcement, or a story that you would like to see included, please send it to america_forward@newprofit.org.
Abriendo Puertas/Opening Doors: Bilingual Resources for Students and Families
To help students, families, and communities navigate this uncertain and difficult time, Abriendo Puertas/Opening Doors is offering a bilingual newsletter filled with timely and relevant information on the COVID-19 crisis and its impact on our communities. The latest installment features a bilingual COVID-19 video series, helpful infographics in several languages, and links to upcoming events and key resources to answer any questions that students or families may have.
City Year: Job Application Tips for Challenging Times
In the midst of the economic challenges created by the COVID-19 crisis, knowing how to create a strong job application is more important than ever. To help, City Year's Emma Seibert Wright, Senior Talent Acquisition Operations Manager, has put together a list of job application tips that go over everything from writing a cover letter to telling your story to quantifying your impact and more. 
LISC: Helping Charter Schools Modify Facilities Plans During the Crisis
Educational institutions across the country are rapidly adjusting to meet the challenges COVID-19, while simultaneously preparing for its aftermath. In many cases, the existing challenges facing schools have been exacerbated by this crisis, compounding the work that will need to be done to rebuild post-COVID-19. To help charter schools during and after this crisis, LISC has put together a guide for modifying charter school facility plans in order to "mitigate the impact of COVID-19."
Single Stop: Best Practices for Constituent Engagement During COVID-19
As learning and work environments across America transition to remote and digital spaces, recreating an in-person experience is often difficult – especially when it comes to engaging with clients. To help, Single Stop has put together a list of best practices for "choosing the right tools to use, addressing common client challenges with technology, rapport-building, sharing information and resources, and maintaining client privacy" both before and during online meetings. 
Children's Aid: Reproductive Health Workshops for Students out of School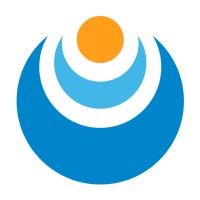 Education doesn't stop when schools close, including sexual health education. As young people remain at home, Children's Aid is working to fill the gap by continuing to engage students in critical conversations about sexual health, healthy relationships, and more – work made all the more important during this emotionally charged time, when children may be feeling isolated and are looking for coping mechanisms. Throughout the month of May, Children's Aid, along with Just Ask Me (JAM) Peers, is hosting and facilitating Zoom sex education workshops, as well as offering access to informational YouTube videos and the JAM newsletter. 
Braven: Holistic Free Resources for Students and Communities Navigating the Crisis
In order to help their community of students, and communities across the country, adapt and adjust to the new and evolving circumstances created by the COVID-19 crisis, Braven has compiled an extensive list of free resources. Visitors to Be Braven's website can find information on internet access, food security, academic support, job searching, online learning and professional development, health and safety, child care, financial planning, and much more.