In the midst of the COVID-19 crisis, America Forward Coalition organizations are working tirelessly to connect students, families, educators, workers, elected leaders, and advocates with critical tools, information, and resources.  Every week, we'll be highlighting a few examples of the vitally important work being done by the members of the America Forward Coalition. If your organization has resources, an announcement, or a story that you would like to see included, please send it to america_forward@newprofit.org.
AppleTree Institute for Education and Innovation
Transitioning to distance learning is especially challenging for students in early education. Throughout the COVID-19 crisis, AppleTree has remained focused on providing critical supports for their youngest learners. Not only has AppleTree put together resources for parents to utilize with their children and aid in their social-emotional development at home, they've also looked beyond education to meet the needs of their families. In an effort to ease food and housing insecurity and address health challenges, AppleTree has delivered groceries to member families and adapted their mental health consultation models for families and teachers adjusting to remote work from home.
Let's Grow Kids
Let's Grow Kids understands the importance of providing continuous and relevant resources for their communities during the COVID-19 crisis. In an effort to support children, families, educators, and employers throughout Vermont, they've compiled a list of resources including information for early childhood educators, families, and employers; ways to stay healthy and informed; and webinars on a range of topics relating to the response to and recovery from the pandemic. 
Family Independence Initiative (FII)
The Family Independence Initiative (FII) knows that giving families financial independence and greater autonomy over their own decisions leads to success – success that is especially important now amid the turmoil of the COVID-19 crisis. To support families during this difficult and uncertain time, FII and the Stand Together Foundation have created #GiveTogetherNow, a "rapid-response campaign" featuring direct cash transfers that have so far raised over $40 million and helped over 80,000 families impacted by COVID-19. 
Per Scholas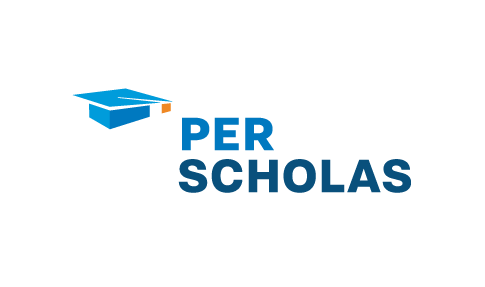 Equity and accessibility are critically important, especially when it comes to digital work. After moving their technology training and professional development services online in response to COVID-19, Per Scholas moved quickly to address disparities in accessibility by "[investing] rapidly in technology and internet access" for students; they made the necessary tools available to those who were previously unable to engage in their work and continued to deliver their essential trainings. 
Roberts Enterprise Development Fund (REDF)
REDF has been working to ensure the employment social enterprises (ESEs) they champion receive vital support during the COVID-19 response and recovery. ESEs are not only small businesses – which have been hit particularly hard by this crisis – their workers are also those who are already marginalized and at greater risk from economic volatility. In an effort to support ESEs and their employees throughout this difficult time, REDF is providing grants to ESEs across 9 states, offering financial support and relief resources, and working closely with America Forward, Results for America and other partners to effectively advocate for for these ESEs in federal COVID relief legislation.
Think of Us 
The COVID-19 crisis is characterized by deep uncertainty, even more so for those in the foster care system. As the pandemic continues to unfold, Think of Us is making sure that every person involved with the foster care system – from foster youth to organizations and individuals who serve them – has access to up-to-date, actionable information and resources through their new COVID-19 Command Center. 
YouthBuild 
Like many organizations, YouthBuild has transitioned its operations to an online format in response to the COVID-19, and is working to ensure that its programs, participants, and staff have what they need to succeed both during and after this crisis. YouthBuild is offering resources, including virtual convenings, self-care sessions, and weekly updates for staff members, as well as fostering social connections by creating spaces for "program leaders to share best practices with each other, while delivering helpful resources and critical information as news surrounding this pandemic develops."